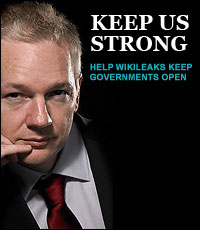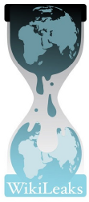 Currently released so far... 3891 / 251,287
Articles
Browse latest releases
Browse by creation date
Browse by tag
Browse by classification
Community resources
courage is contagious
Viewing cable 09LONDON2635, C/NF) UK SUPPORTS U.S.-PROPOSED THIRD SUBSIDIARY BODY AT 2010 NPT REVCON REF: SECSTATE 119753
Understanding cables
Every cable message consists of three parts:
The top box shows each cables unique reference number, when and by whom it originally was sent, and what its initial classification was.
The middle box contains the header information that is associated with the cable. It includes information about the receiver(s) as well as a general subject.
The bottom box presents the body of the cable. The opening can contain a more specific subject, references to other cables (browse by origin to find them) or additional comment. This is followed by the main contents of the cable: a summary, a collection of specific topics and a comment section.
To understand the justification used for the classification of each cable, please use this
WikiSource
article as reference.

Discussing cables
If you find meaningful or important information in a cable, please link directly to its unique reference number. Linking to a specific paragraph in the body of a cable is also possible by copying the appropriate link (to be found at theparagraph symbol). Please mark messages for social networking services like Twitter with the hash tags #cablegate and a hash containing the reference ID e.g. #09LONDON2635.
VZCZCXYZ0003
RR RUEHWEB

DE RUEHLO #2635 3281456
ZNY CCCCC ZZH
R 241456Z NOV 09
FM AMEMBASSY LONDON
TO RUEHC/SECSTATE WASHDC 4069
INFO RUEHGV/USMISSION GENEVA 1285
C O N F I D E N T I A L LONDON 002635 
 
NOFORN 
SIPDIS 
 
STATE FOR ISN/MNSA 
 
E.O. 12958: DECL: 11/24/2019 
TAGS: AORC ENRG MNUC PARM PGOV PREL UNGA CDG NPT
KNNP, FR, GM, UK 
SUBJECT: (C/NF) UK SUPPORTS U.S.-PROPOSED THIRD SUBSIDIARY BODY AT 2010 NPT REVCON  REF: SECSTATE 119753  

Classified By: Political Counselor Robin Quinville for reasons 1.4 (b) and (d).  

¶1. (C/NF) Summary: The UK can support "from top to bottom" the U.S. proposal for the re-establishment of a subsidiary body to deal with Article X at the 2010 NPT Review Conference.  According to the Foreign and Commonwealth Office (FCO), France and Germany also support the creation of such a subsidiary body in addition to the two subsidiary bodies already proposed.  Separately, the FCO asked for prompt U.S. feedback on two EU seminars proposed for the lead-up to the 2010 NPT RevCon.  End Summary.  

¶2. (C/NF) Poloff delivered reftel demarche to Nick Low, Head of Nuclear Issues in the Counter-Proliferation Department of the Foreign and Commonwealth Office (FCO), on November 24. Low said that the UK could support the U.S. position on subsidiary bodies "from top to bottom," and he noted that the French and Germans supported this position as well.  

¶3. (C/NF) Separately, Low told Poloff that the UK would like prompt U.S. feedback on two EU seminars proposed for the lead-up to the 2010 NPT RevCon.  Low stressed that all details of these proposed seminars be closely held and not discussed with any other EU Partners.  (Details forwarded by email to ISN/MNSA.)  Visit London's Classified Website: XXXXXXXXXXXX 
Susman..